The Lafayette Village in North Raleigh held their "On The Green" live music series and Kras was featured. See Lafayette Village's Calendar of Events for details on future appearances and other great events (http://www.lafayettevillageraleigh.com/progress.htm).

The Irregardless Cafe: Not a trend. An Institution. According to their website: "Award winning Irregardless Cafe has been nourishing our community with delicious meals, attentive service and music from talented entertainers from around the Triangle since 1975. And speaking of trends, we were "green" before it was the thing to be, serving good things from the Farmer's Market and other local purveyors from the first day we opened." See their website at
www.irregardless.com.
This Raleigh classic is located at 901 W. Morgan Street in downtown Raleigh.

Another sucessful night for Kras at the Cashmere!


Kras and his band returned to Cashmere for another night of great music and fantastic martinis, as only the folks at Cashmere could serve. Thanks to Cashmere for another great venue to showcase Kras' music and promote "In The Shadows".

Cashmere (www.cashmereraleigh.com) is located right next door to Sullivan's on Glenwood Avenue South. Looking forward to seeing you all there!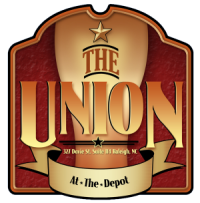 CD Release Party - The Union

Thanks to The Union for a fun night of live music and a great beer selection!
Kras brought his band to a great bar called The Union at the Depot (www.unionraleigh.com) on Davie Street. The highlight was performing his song, "Meghan's Song" for his daughter Meghan who was in attendance that night.
Thanks again to The Union for having us out to continue celebrating the release of "In The Shadows."
Thanks for a great time, Cashmere!
Kras had a CD release party at the Cashmere Martini and Tapas Lounge on Glenwood Avenue (www.cashmereraleigh.com). Thank you all who came out to this celebration and for hanging out with us. It was a great night and Cashmere was a fantastic setting for this performance.
If you 've never been, Cashmere is a beautiful and luxurious martini and tapas lounge and we can say personally that they pour an excellent martini.